Celebrating 200 Episodes of The Think Queerly Podcast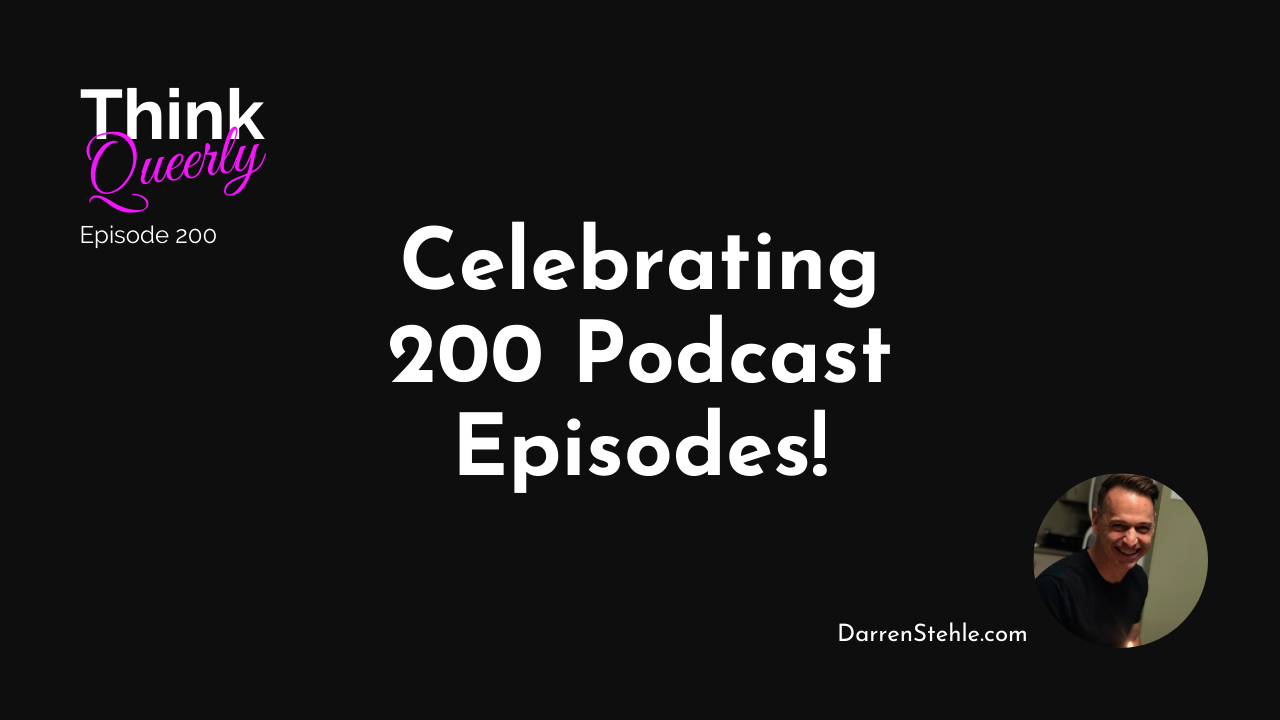 Looking back at what I've accomplished with 200 episodes over three years, what the podcast means at this moment, and where it's going.
Episode Notes
The Living OUT Podcast launched on June 20, 2018. I renamed it to Think Queerly after the 100th episode. That means over the last 3 years I have published approximately 5 episodes per month!
The influence and importance of my purpose statement to everything I do in my coaching, my articles, and the podcast: "When you freely love who you are, you can freely create the life you want."
Realizations while on sabbatical and hiatus this past August in Montreal.
My top 10 episodes (according to my podcast host analytics) and why I think they're relevant. (See below)
I speak about why I feel like I'm outside the margins with my approach which is not what everyone else does: no listicles, advertising, or useless banter. Instead, I have offered unapologetic, vulnerable, honest, and authentic insight, helpful content, and ever-evolving transformative personal evolution processes based on neuroscience — you have to put in the effort to make changes and get results.
What's coming? On this, I'd love to know what interests you and why. Click here to send me your thoughts.
Prefer to watch the podcast?
The Top 10 Think Queerly Episodes