Kelly Walker on Celebrating Life with Grace and Delight Because It's Good to Be Alive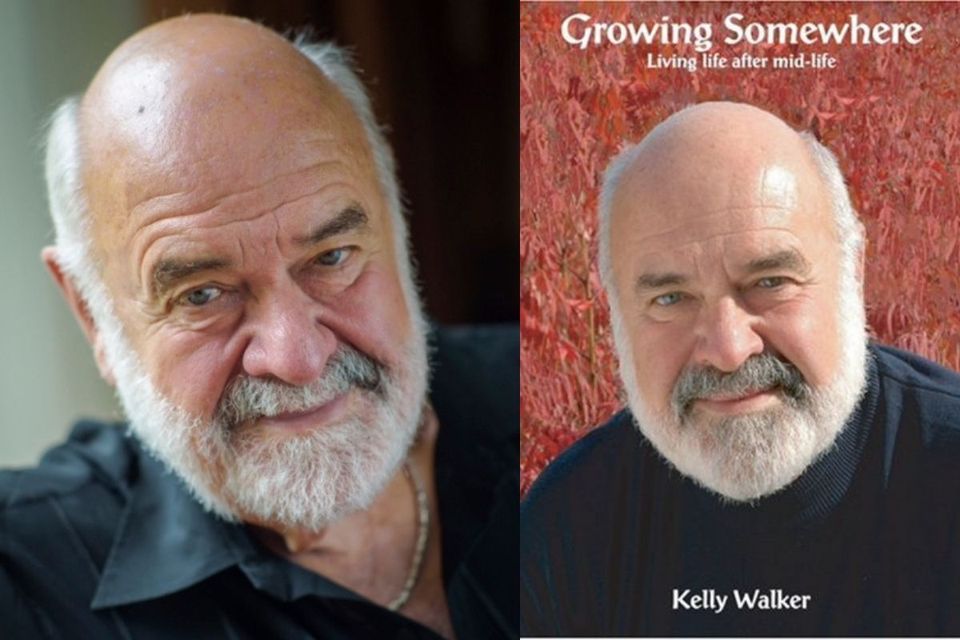 A Think Queerly Podcast discussion with Canadian author, speaker, musician, and former Dominican Prior, Kelly Walker.
---
I am pleased to share this intimate discussion with my cousin, Kelly Walker. If ever there were a person to speak with about the fragile but necessarily formative transitions that happen in our lives, that require both trust and love of the self and others, it is Kelly.
"The grace to live with an inner sense of delight."
Kelly and I share a purpose in life; helping liberate people and transforming institutions. In our discussion, Kelly shares the wisdom of living life as a celebration. At 79, he is living as a happy elder who accepts himself as (his words) both 'old' and 'older.' We look back at his rich life and experiences, including,
Facing the possibility of death and surviving cancer, twice;
His 20 years spent in a Dominican monastery and acting as Prior across Canada;
Experiencing severe burnout to the extent his doctors told him he would have to leave the priesthood if he wanted to live;
How we came to know we are related and our intergenerational friendship of almost 45 years;
Getting straight-married after leaving the Dominicans, coming out, and then getting gay-married;
His life-long sense of delight in life, living, and celebration;
Being 79, sexually interesting, interested, and always exploring new ways to play at life, and;
The three conversions we need to make as humans if we are to survive and thrive as a species.

"I've got more depth to me because I almost died, again."
---
Kelly Walker Bio
Now and again you find a voice, a message and a man wrapped into one to bring songs to the hearts of people. The words, the music, the stories combine to create a most entertaining and inspiring Canadian performer, Kelly Walker.
The man. The music. The message. All this comes from a 20-year monastic experience with the Dominican Order where Kelly lived in Quebec, Ontario, the USA, and Italy. After a severe burnout, Kelly left the monastery and began a career in music, which had always been the golden thread in his life. He toured with the Irish singer-harpist, Mary O'Hara and appeared on her TV series in the UK. His concert career has placed him on major stages in Canada and the US. He served as artistic director of Home For The Holidays, a benefit concert to support LOFT Community Services for 12 years.
In the past years, he has worked with Paul Zaza, Dominic Morrissey, Bill King, and Wayne Kelso in concert. He has done many concerts with the Canadian tenor, Mark DuBois. His CD River Ash is a collection of 16 piano improvisations. All My Life is a collection of his newest songs with full orchestration.
Kelly has joined with Sally Armour Wotton, actor, and Alexandra Caverley Lowery, dancer, to found a school for the performing arts called Sacred Acts, which is Toronto-based.
He is an author. His books "Loss of Soul: Burnout" and "Dancing on the Ark: Facing Change in Uncertain Times (What Every Noah Ought To Know)" are in their second printing. His new book entitled, "Growing Somewhere: Life After Mid-Life" is a third Canadian bestseller. He has addressed thousands of groups as a public speaker throughout the world and awarded the Pauline McGibbon Life Achievement in the Arts Award.
Kelly lives with his partner, Ray Harsant, in Stratford, Ontario, Canada.