Why Did The Faggot Become A Personal Trainer?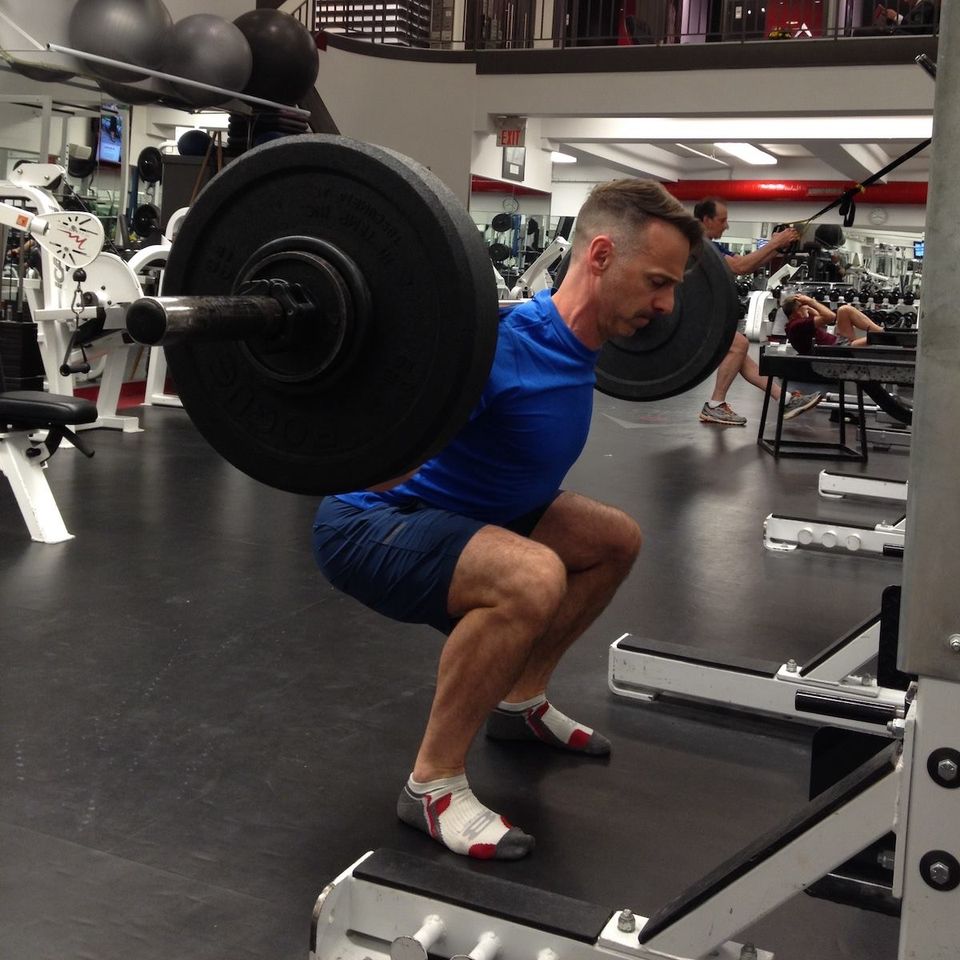 Growing up I was a sickly, scrawny, hyperactive child. I had many allergies to foods and the environment. At a young age, I was diagnosed with ADHD and was on Ritalin for some time. I was dyslexic and had challenges learning, both with writing and reading. I attended special-ed classes for one to two years.
All this made me an outsider, both to some of my teachers, and the other kids at school. I wasn't athletic, or rather I had no desire to partake in sports. I was usually one of the last kids picked for the team, which didn't help with my shyness or feeling like I belonged.
My parents never forced me into sports or expected me to take part. My dad wasn't sports fan. I don't recall him watching sports or TV and he only ever played golf or racketball. One time when I was a boy he took me to a baseball game. After it was over he asked what I thought. I told him it was boring and he agreed, smiling at me. We never went to another sports game of any kind.
As gay man we learn about being a man and masculinity first from our fathers. Our fathers are our first introduction to what it means to be a man.
I am fortunate and lucky that mine was kind, gentle, and noncompetitive. I've never asked why but I'm sure it's because of the time and place he grew up. He was born at the end of WWII in Germany. He emigrated to Canada with his parents in 1956, which in once sense made him an outsider. With Germany rebuilding in the late 40s and 50s I'm sure organized sports wasn't a priority.
Looking back I'm grateful I did not have that kind of pressure from my father, as so many other gay men did. I never felt expected to play a sport or to partake in any kind of hyper-masculinity of that sort.
---
In early high school, grade 9 or 10, we went on a field trip to a different school to learn about gymnastics. I remember using the pommel horse. The instructor told us how to use it and we went one boy after the other. I was a natural. I would lift up my leg and swing it through, lifting my arms with fluidity and ease. Everything else melted away. I had found something I was good at physically. I didn't want to have to stop.
The downside to this experience was twofold. We didn't have gymnastics equipment at our high school, and at the time anything gymnastics was considered gay. Why? I suppose the tribe of adolescent boys needed to choose a group they could label as "other." For no clear reason, the mention of gymnastics for the boys my age fell into the category of something only fags did.
For the first time I had found a sport I enjoyed and one I had skill doing, yet it was eliminated as an option. I was too deep in the closet and too afraid to stand up for myself, to say what I wanted, even if I steadfastly denied being gay.
Almost two decades later a yoga instructor and a physiotherapist both asked me if I had been a gymnast. It's telling how painful that question was. On the one hand it was a pleasure they could see a quality of movement and flexibility I had worked hard to achieve, that said, "gymnast." If ever I aspired to build a particular body type, that was the image in my mind.
But there was the pain of regret, of having been too ashamed and afraid to express my desire to do something as simple as a sport. Expressing the desire for gymnastics at that time, and in the environment in which I found myself, might have ostracized me as gay. I didn't have the personal fortitude at that time to take that risk.
---
When I was 19 I discovered bodybuilding and working out. I found something I could do by myself, that didn't need a team. The only competition was achieving my goals, and I've been working out for the last 33 years.
It wasn't until I moved to Toronto in 1987 that I took working out in a different direction. I had amassed a lot of knowledge over the years and started to make more muscle gains in my 30s then any time previous.
I was never huge and didn't do steroids (but I took a shitload of supplements). At 5'8" and 157 pounds, I was shredded with the classic washboard, six-pack abdominals. I was attracting more men and getting more sex that I had time for.
---
In 1990 I decided to pursue a career in personal training. I embarked upon taking programs and courses over the next two years. Around 1995 I started following a strength coach who was delivering education and business training online. I attended a seminar he delivered in Toronto at a conference. Thereafter I enrolled in his three-day boot camp, and joined his intensive mentorship program.
Looking back I have to wonder how much I attracted this particular situation and man into my life. He had a history of the physical, in powerlifting and other sports. He was a dominant alpha male who had something of a sadistic habit of getting into people's heads and messing with their mental furniture. In short, when you were part of his program you were expected to do everything he said, otherwise you were asked to leave.
I must have been looking to belong to a "boys club", to a world of "athletics" that I never got to experience or enjoy as a boy or teenager. Ironic that I still couldn't fit in, at least in this particular group.
It's important to mention that I was never made fun of nor was there ever anything homophobic expressed. But this was a man who pushed my buttons. He somehow found the weaknesses within me whenever I was on the hot seat during one of our coaching calls. With six other coaches in attendance, I remember feeling like I was going to cry, or tell him to fuck off. Thank goodness these were teleconference calls and not video. Otherwise they would've seen how red my face was with anger, upset, and shame.
Each time he dug deep into something that was blocking me (usually around financial growth or client attraction), it touched on my inner shame as a gay man. I was still dealing with my sexuality in relation to how other people perceived me. To work within the framework of his program, I had to shut down aspects of my character. Once again I was pushing parts of my identity back into the closet. The bully had won.
No wonder I further suppressed my queerness during that period and chose not to work with gay men in my business! What a cock block! I pushed out my best possible clientele that could have helped me grow as a gay man, just as much as I could have helped them.
Epilogue
I recently wrote about my transition from a fitness and nutrition coach to my work as "The Queer Coach."
We all have a story. We have multiple stories. We can let our past stories control our future, or we can recognize the true nature of stories.
Stories are meant to be told. When you tell your own story, choose a resolution, and outcome, that serves you and makes you the hero of your own life.