Life Is What You Make It: Don't Backdate It – LOP066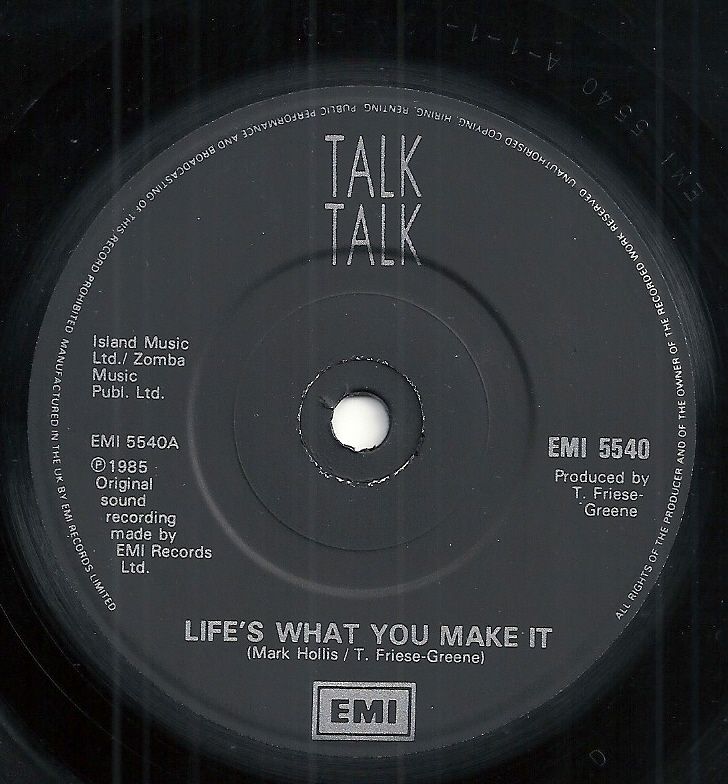 When Your Heroes Start Dying.
Baby, life's what you make it
Can't escape it
Baby, yesterday's favorite
Don't you hate it
Baby life's what you make it
Don't back date it
Baby, don't try to shade it
Beauty is naked
Baby, life's what you make it
Celebrate it
Anticipate it
Yesterday's faded
Nothing can change it
Life's what you make itLife's What You Make It – Talk Talk
Last week I read that Mark Hollis, the lead singer from the 1980's band Talk Talk, had passed away at the age of 64.
Mark Hollis: reluctant pop star who redefined rock
There are so many bands from the 1980s that make me feel an immense nostalgia for my youth. I came out in 1984 after my last year of high school. For many of us, the defining music of our lives is what we listened to during our adolescence – potentially our most formative period of growth.
In the last few years too many of my musical heroes from the 80s, like David Bowie, George Michael, Pete Shelley, Whitney Houston, Prince, Lou Reed, and Mark Hollis of Talk Talk have passed away. Most of them are older than I am now, but usually not much more than about 10 years.
The music of the 80s helped define my identity.
When the news informs me that one of my "heroes" has passed, it reminds me of what I have or have not accomplished. It makes me feel somewhat antsy, aware of my mortality and where I am in this present moment. I will often listen to their music for hours, some songs on repeat.
I loved Talk Talk. So many of their songs take me back in time with the wisdom of their lyrics. "Life's what you make it, don't backdate" is so apropos at this very moment. What I'm doing with my Living Out Leadership Group for gay men is potentially legacy work. That's not meant to sound like hubris. That's simply the awareness that it feels like everything has led to this moment; to this inspired work.
"The only real meaning in life is found in being who you are right now, without apologies."The Velvet Rage. Allan Downs
Truly, life is what you make of it.
Regrets, worries, and shame only hold you back. Fear of what might happen or potential failure blocks you from taking action. Sometimes we need a gentle reminder from a favourite poem, a ballad, or a pop song that life is about Living OUT the Best of Who You Are.
Life is about living in this moment now and taking action on what you want to make of your life.Tweet
Links
Image: Richard Harris