Fleeing Iraq as a Gay Man to Avoid Dying at the Hands of ISIS – LOP085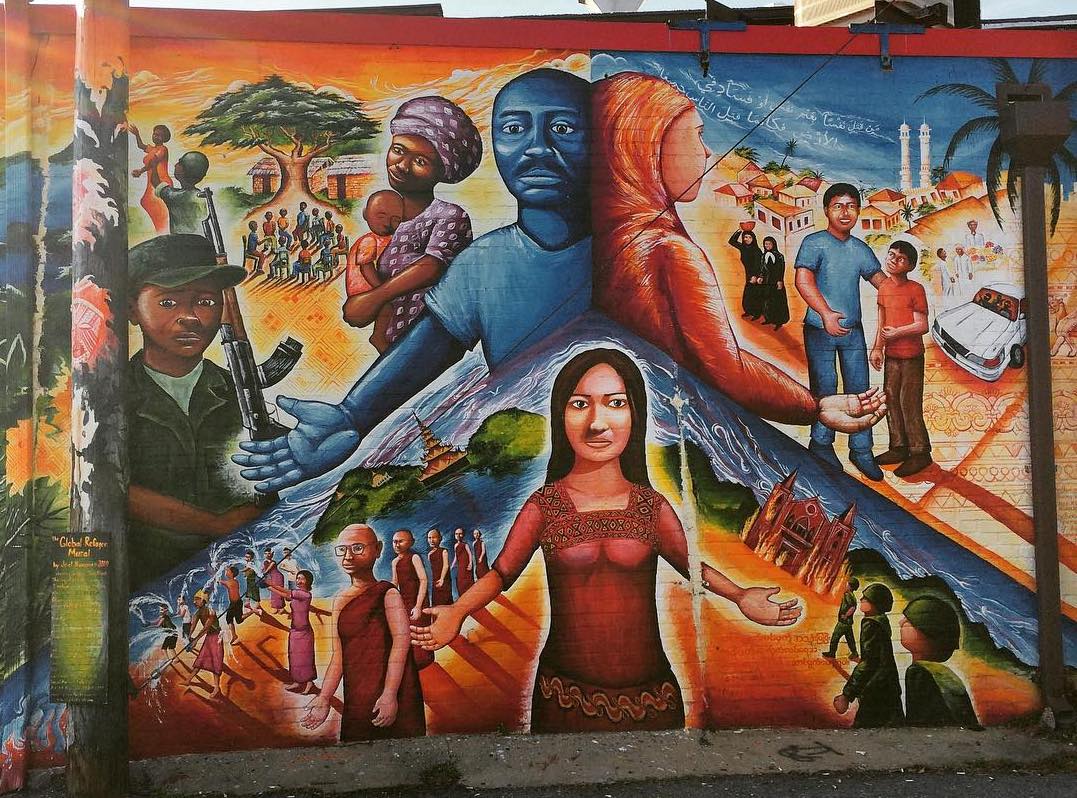 Omar's story and his journey to Canada as a refugee
Imagine living in a country where, if you were found out to be gay by ISIS, you would be thrown off the tallest building around, while your family and friends were forced to watch.
This is the story of Omar and two of the people who have been part of a very long process to bring him safely to Canada. As part of Omar's application process for Rainbow Refugee, he wrote,
"My name is Omar. I'm from Iraq and I'm gay. I left my family in Iraq and fled to Turkey in July 2014 to avoid dying at the hands of ISIS." - Omar's letter to Rainbow Refugee
Last year, one of my closet friends, Ron Walker, asked if I would be one of Omar's sponsor for him to come to Canada as a refugee, with the help of the Rainbow Refugee. Ron suggested that, as a gay coach, I would be an invaluable resource for Omar to begin his journey as a gay man in a place where he can actually pursue his true identity.
As we talk about the different parts of Omar's life over the last five years it might seem like this was a quick and easy process. That is the furthest thing from the truth. Ron explains that the UNHCR process is long, arduous, and leaves the refugee as a non-person, without income or a way of supporting themselves in their temporary host-country.
Omar arrived in Canada as an official refugee on May 7th, 2019.
On Omar's first weekend in Toronto, he celebrated his 31st birthday with many of the people who were instrumental in getting him out of Iraq and into Turkey, and eventually to Toronto, Canada. People came by airplane and car to greet Omar when he arrived at Toronto International Airport, and then to help him settle into his new life in Canada,
One of those individuals is Michael Failla who has made it one of his missions in life to help gay men safely escape countries like Iraq for being gay, as well as other lesbians and trans people who are persecuted and living in countries where they fear for their lives.
Omar's story is a reminder of the freedoms and liberties we take for granted in North America, like for example the upcoming LGBTQ Pride in Toronto, which will be the very first Pride that Omar will attend. That's worth celebrating!
Refugee Resources
About Ron Walker
Ron is a retired lawyer who for many years has worked with charitable and non-governmental organizations seeking to improve the situation of individuals in developing countries. Ron lives in Toronto, Canada. He can be reached at ronwalker223@gmail.com.
About Michael Failla
In 2012 academy award winning documentarian Eva Orner was at a party in Hollywood and heard about Michael's refugee work. She accompanied him on a trip to the middle east and in conjunction with World of Wonder made the documentary, "Out of Iraq." The movie is a love story about two Iraqi soldiers who fall in love during the invasion of Iraq, their immense commitment to each other and their struggle to escape Iraq and become resettled in a safe country. Theirs is a story of two of the many refugees Michael has assisted.
Michael is currently assisting several LGBTQI people in difficult situations who are seeking resettlement. Due to the changes in the US administration he has shifted his focus to Canada and is working in concert with Canadian LGBTQI Refugee organizations to get those he is helping into Canada's private sponsorship resettlement program.
Michael lives with his husband, Gary Hamer in Seattle, WA. He can be reached at mfailla@aol.com.
Out of Iraq Trailer
Image credit: Patricia Barden