Queerness, Horror, Memoir, and Toronto LGBTQ History in "RED X" — a New Novel by David Demchuk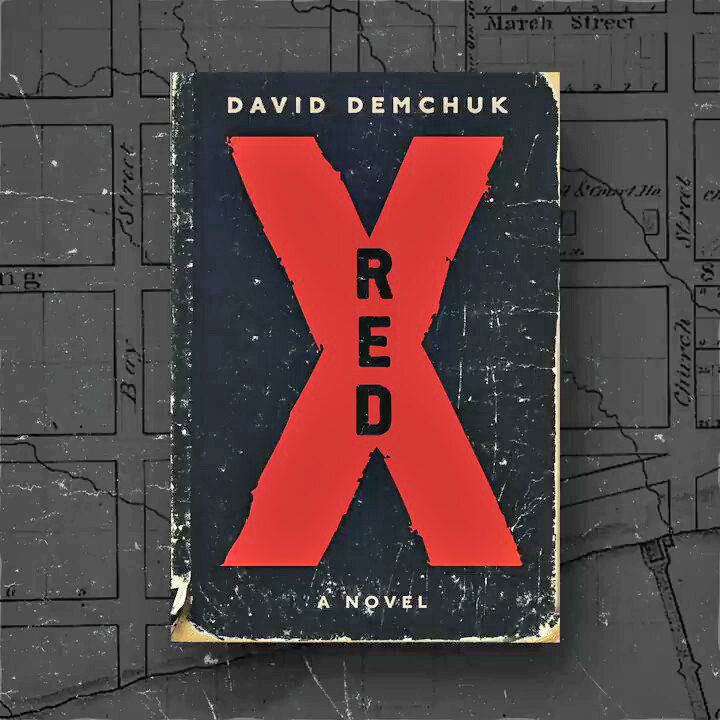 A Think Queerly Podcast Interview with award-winning author, David Demchuk — TQ213
---
"RED X," David Demchuk's second novel, is about a series of disappearances from Toronto's gay community over a 40-year period (actually over 200 years), and the efforts of surviving friends and family to find out who or what is responsible. Interwoven is David Demchuk's own story as a horror writer, as a gay man, and as someone whose novel is breaching the boundaries of fiction and entering his life.
The book has already received several awards, including, a Rakuten KOBO Top 20 of 2021 selection; CBC Books pick for Best Canadian Fiction of 2021, and the New York Public Library best books of 2021
"Born in the shadows of the 2019 Bruce McArthur case, in which the serial killer plead guilty to eight counts of first-degree murder stemming from the disappearances of men in the city's gay village neighbourhood. Demchuk's provocative premise puts a supernatural spin on a very real terror, with the story spanning decades."Barry Hertz, Globe and Mail
Interview Highlights and Reflections
"Queer writers found we could work within the confines of this most conservative genre, using metaphor and allusion to describe meeting places, encounters, relationships, occupations, and networks through which queer people could find each other, gather, and farm community. At least for a while, it was better to be seen as a monster than to remain unseen. However, in our zeal to use the genre to portray some aspects of ourselves, what we must often revealed — or were required to reveal — was our self-hatred. For queer readers, hatred, and self-hatred, were the stinging medicines we were forced to consume if we were to satisfy our need to see ourselves."David Demchuk
RED X begins in 1984.
Demchuk paints a vivid picture for anyone who knows the periods described, and he takes great care to craft his fiction based on the reality of Toronto at that time. Demchuk chose men who went missing and then told a story — their story — within a fiction of the supernatural, and of how so many gay men went missing as if they were disposable and forgettable. One cannot help but read this book as deeply political at heart.
As the reader moves through the book, it seems as if Demchuk, the author, intermittently steps in to share his life, like a memoir or journal between major chapters, titled by a specific year. However, after a time, memoir becomes fiction. At one point, the author enters the fiction, as if crossing into another realm, like the creature that haunts the lives of the characters in the book.
In one of the first memoir-like sections of the book, Demchuk recalls reading about a series of gruesome killings in New York City. These were murders of gay men over many years, their bodies dismembered and stuffed into plastic bags — sometimes called the "fag in a bag" murders.
"These killings became the basis for the novel and film cruising, which came outside for years later. I remember reading these articles and being fascinated, frightened, and resigned in equal measure. This is what happens to boys — to men — like me."David Demchuk
RED X has a powerful effect on me, in that I have lived and experienced the decades, the events, and the places that Demchuk writes about.
When he wrote about the murder of shoeshine boy, Emanuel Jaques, I was reminded of the article I wrote, How the Murder of a 12-Year-Old Boy Shaped My Queerness. I was 11-years old when Jaques was murdered. The news described the places on Yonge Street, in the seedy heart of downtown Toronto, where men could go to be naked. At the time, I wondered, 'Could they be naked with other men? Are the addresses listed?' There's an element of the macabre, being in the closet and witnessing the morals of society telling you that you don't deserve safety, existence, or even acceptance.
Many of the themes in the novel (queer rage, catharsis, fear, shame, loss) appear to be influenced by or are allegorical references to what Demchuk shares in the journal-like sections of the novel (whether actually true or not). Demchuk writes,
"As I grew older, this fear of strange men and what they might do (never articulated, only ever hinted at) evolved into a fear of gay men – of being pursued by them, of being associated with them, of being teased or arrested or assaulted or killed along with them. Of course, the flip side of fear is desire, isn't it? It's remarkable how many of my fears are queer. Anxiety in gay spaces, in sexual or sexualized spaces. Strip bars, back rooms, bath houses, public washrooms, parks at night. The overwhelming crowds at Pride. An internalized, and sometimes externalized, homophobia.David Demchuk
---
---
About David Demchuk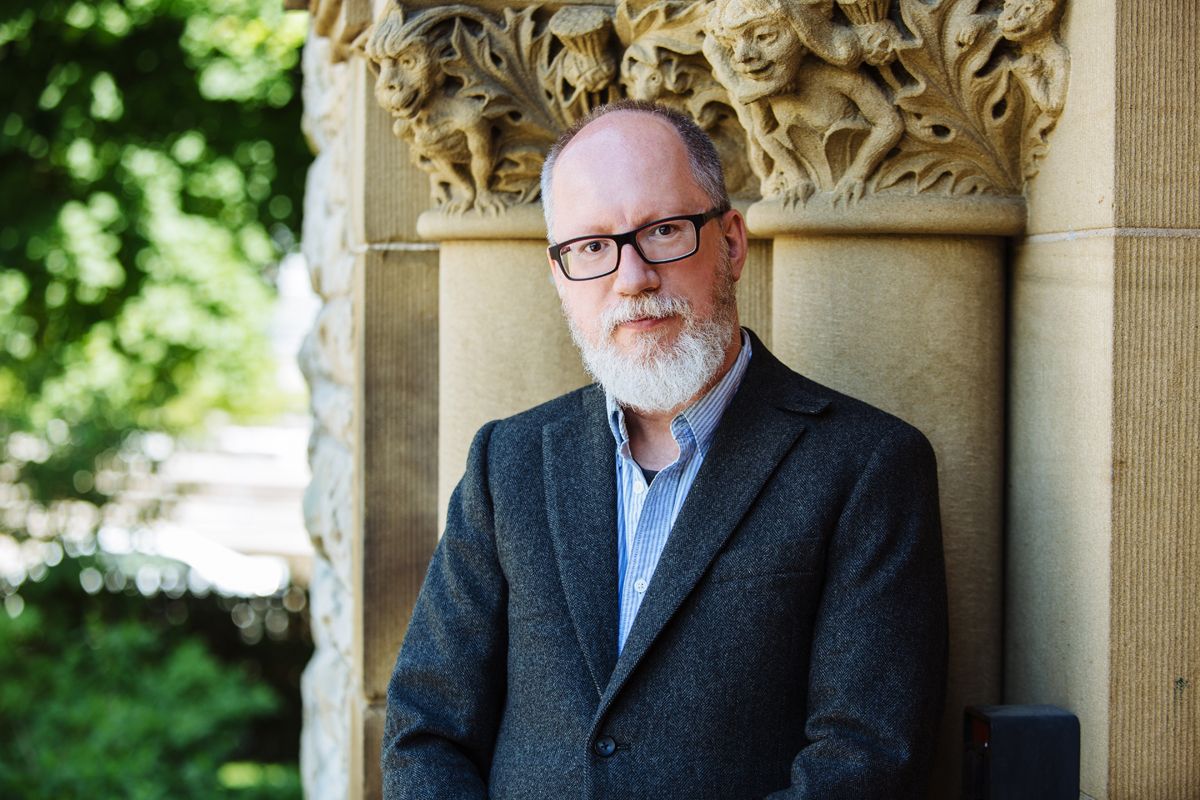 Award-winning author David Demchuk has been writing for print, stage, digital and other media for more than 40 years. His debut horror novel The Bone Mother, published in 2017, was nominated for the Scotiabank Giller Prize, the Amazon First Novel Award, the Toronto Book Award, the Kobzar Book Award and a Shirley Jackson Award in the Best Novel category. It won the 2018 Sunburst Award for Excellence in Canadian Literature of the Fantastic in the Adult Fiction category. It was listed in the Globe and Mail's 100 best books of 2017, came in at #22 in the National Post's top 99 books of the year and became a #1 bestseller on Amazon.ca. His troubling new novel RED X was published by Strange Light in August 2021. He is represented by Barbara Berson of the Helen Heller Literary Agency. He currently lives in Toronto.
Follow David on Instagram, Twitter, or visit his website to purchase his books.