Fostering an LGBTQ+ Cricket Club's Ethos and Culture of Inclusion, Acceptance, and Individual Value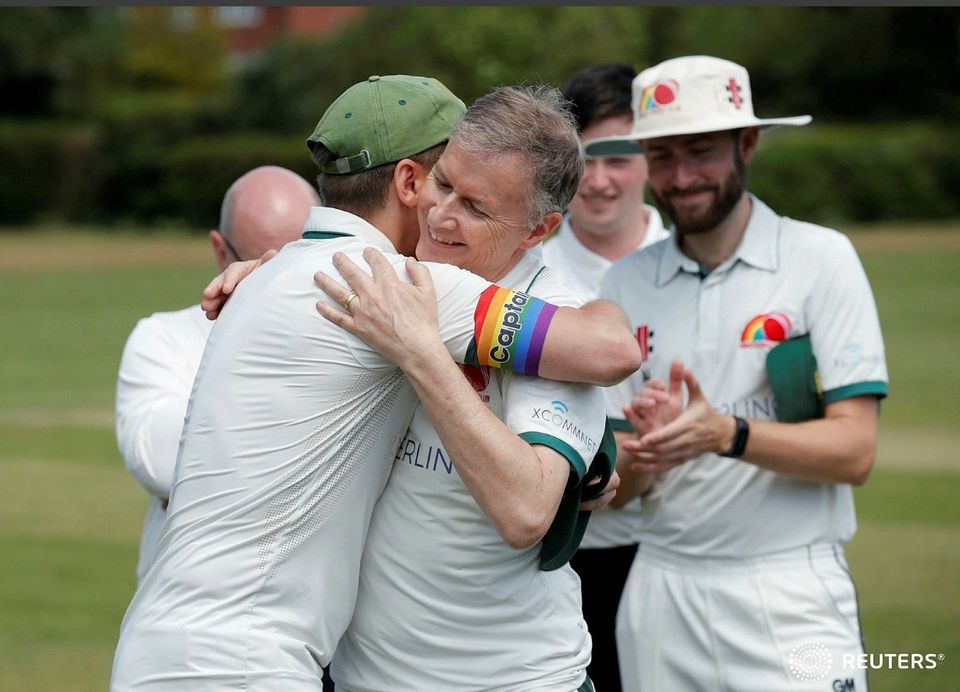 Think Queerly IDEA(tion) Coaching Session with Lachlan Smith — Ep218
---
In May 2021, I spoke with Lachlan Smith on the Think Queerly Podcast titled, "A New Beginning: Birmingham Unicorns LGBTQ+ Cricket Club." In that episode, we discussed how Lachlan had reached out to me for coaching earlier that year. He needed some help to think through issues like leadership, club ethos, equity and inclusion, and what he needed to accomplish to successfully launch an LGBTQ+ cricket club.
In this episode (recorded in early January 2022), we review the success of the Birmingham Unicorns' first season, planning for the 2022 season, and the book Lachlan is writing about his experience with the Unicorns, which includes interviews with club members.
Lachlan wants clarity and direction for how to maintain an open and welcoming space for all voices to be heard at club meetings. The challenge is that committee meetings are open to all who wish to attend. It's easy to get overwhelmed by all the individual voices, but the club wants to remain open and inclusive, especially for the upcoming Annual General Meeting. Added to this is the challenge of meeting virtually due to COVID-19 and how Zoom meetings affect the flow of group communication.
After listening to Lachlan describe the challenge, we brainstorm and consider numerous options to discover what would work best. We make a useful distinction between the need for having a private board meeting, versus framing a meeting such that it will provide for more efficiency in generating feedback, and ideas, and attending to the proposed agenda. We also discuss several growth strategies for the coming year — all of which are in alignment with the ethos of the Birmingham Unicorns to be advocates for diversity, equity, and inclusion in the sport of cricket.
Lachlan's Key Take-Aways from the Coaching Session
The purpose of IDEA(tion) coaching is to help my clients gain clarity and Insight about their challenges or problem. Then they can create or refine their Direction that's in Emotional Alignment with their purpose and goals. I asked Lachlan to summarize each of the key distinctions:
What was the one big IDEA? That we have multiple options for club engagement and growth that will allow us to find a solution that works.
What was most Insightful? Understanding that all these ideas are interlinked, but that they are all driving toward the Club's ethos of an inclusive culture.
What was the most important Direction? Continuing to speak with the Club members about what kind of engagement they want at meetings. It's also about the long term as the club grows, to make sure people's voices are included and that people can share their opinions and feel like they're valued members of the Unicorns.
What's the Emotional Alignment or Motivation? The motivation is inclusivity within cricket. The emotion or meaning behind this is the feeling or expression of fairness; to allow new members to join without fear of judgement for their skills.
---
About the Birmingham Unicorns
Birmingham Unicorns was established in 2020 as a proudly LGBTQ+ inclusive cricket club, providing a place for people passionate about cricket to play and socialize. They welcome everyone, including allies, who want to enjoy cricket in a friendly, supportive community environment.
Birmingham Unicorns Website | Twitter | Instagram | Facebook
Find out more about what Lachlan Smith is doing:
https://linktr.ee/LachlanSmith | Lachlan Smith on Medium and Twitter
---
If you're a queer creator who's struggling with any part of your business or creative project, let's meet for an IDEA(tion) Discovery Session to help you get clarity and focus so you can get back on track and make an impact.
---
Image Credit: Unicorns v Graces LGBTQ+ cricket, pre-game presentation, June 2021. Credit: Reuters (Andy Couldridge)