The Participation of Uniformed Police at Toronto Pride in 2019 – LOP089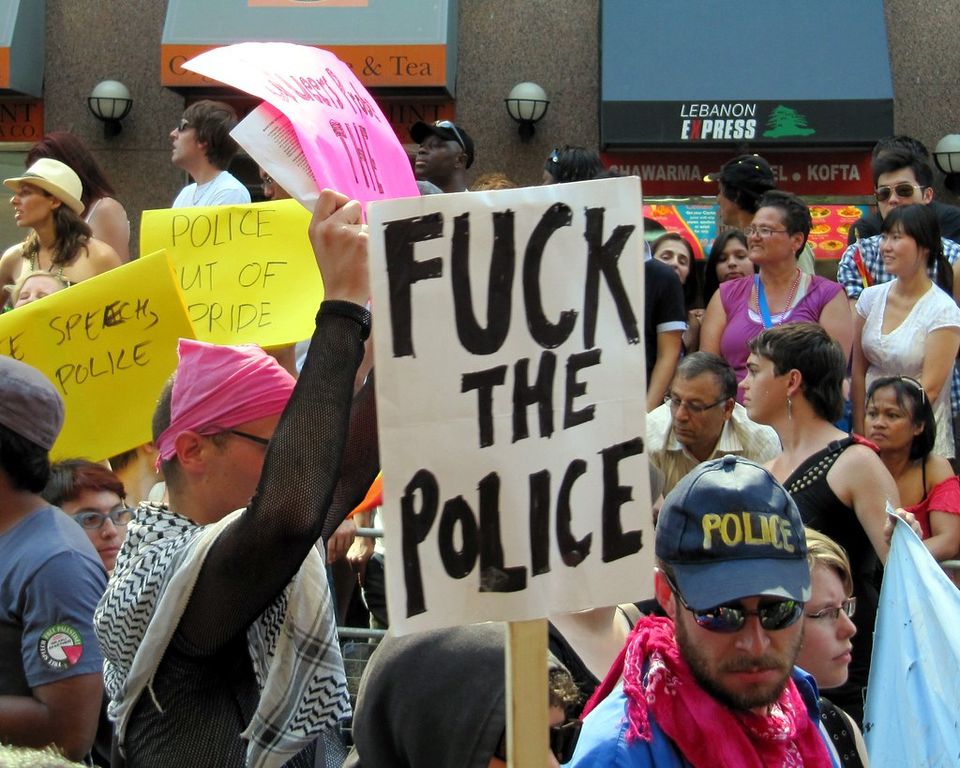 Why Black Lives Matters was right: Uniformed Police have no place at Pride.
Imagine watching the Pride Parade on a gorgeous, sunny, summer day in Toronto, 2016. You're smiling, laughing, and feeling part of something bigger than yourself, celebrating love and diversity marching down Yonge Street in Toronto.
Suddenly you hear whistles and a voice on a bull horn shouting demands. A group of people calling themselves Black Lives Matters (BLM) stops the entire Toronto Pride Parade by sitting down on the hot asphalt on Yonge Street, halting the parade for about 45 minutes.
Why did this happen and why does this matter?
Black Lives Matters had many demands that had to do with safety, diversity, representation, and inclusion. They were tired of waiting for Pride Toronto to make things better. Their biggest demand was for Pride Toronto to deny uniformed police to participate in the next year's Pride – be that marching, being on a float, or having a table at the Pride Street Festival while in uniform.
This week, Doug Ford, the Premiere of Ontario stated that he will not attend Toronto Pride this year until uniformed officers are allowed to participate. The problem with this statement is based in Ford's bias, prejudice, political posturing, and a complete lack of awareness of his privilege as a white, straight, rich man who has never suffered injustice for freely expressing his identity.
Today's episode is not for those easily offended.
I hold nothing back, I'm highly critical, but more importantly, I get to the root of the problem and explain why it's still important that uniformed police not be allowed to attend Toronto Pride – and what LGTBQ members of the police "force" can do to feel included at Pride.
Dive Deeper into this social justice issue:
Listen to the ON Point with host, Alex Pierson, in which she interviews Shaun Proulx: Premier Doug Ford will not attend the Toronto Pride parade.
Read this excellent opinion piece by Joey Viola, SOCIETY :: Black Lives Matter – Toronto Pride 2016
---
Correction
In the episode, I mistakenly state that Rob Ford always used the excuse that he would not attend Toronto Pride because of his annual Ford Nation BBQ. That was, in fact, held at a different time. Ford never attended Pride based on the excuse that he and his family would be at their cottage during Pride weekend.
Image credit: Tension by Loozrboy