Small Town Pride: An Intimate Documentary About the Joys and Challenges of Being Queer in Canadian Small Towns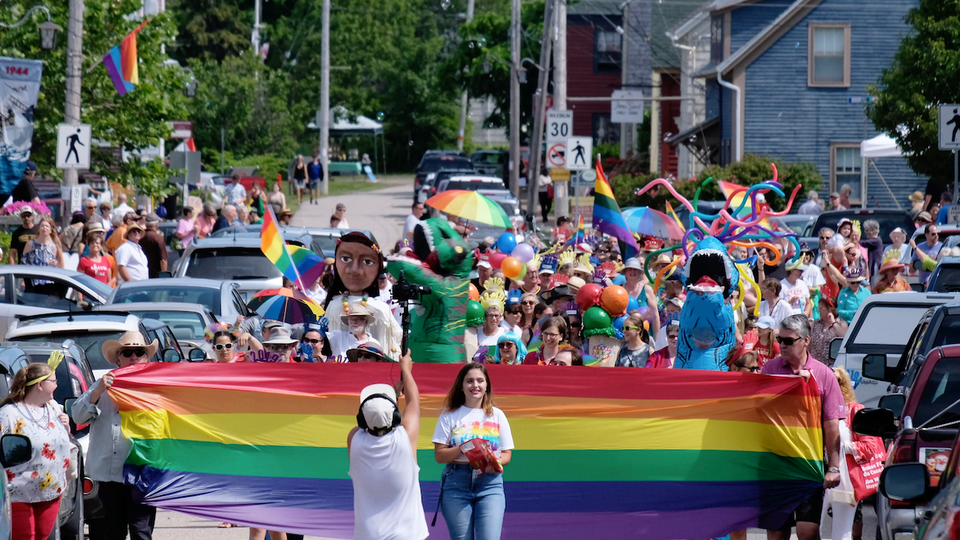 Think Queerly Interview with Co-Director, Chelle Turingan | TQ230
Filmed in Alberta, Nova Scotia and the Northwest Territories, the film follows LGBTQ2S+ people and allies as they prepare for their local Pride celebrations in 2019.
Organizing in church basements, classrooms and around kitchen tables, they take on a conservative town council that won't fly a rainbow flag and bend some rules to create a safe space for youth to come out. Despite experiences of isolation and discrimination, they love their communities and strive to make them places where everyone, regardless of who and how they love, can live and thrive.
In today's episode, I speak with Chelle Turingan, the co-director of the Canadian documentary, presented by Xtra Magazine and Pink Triangle Press.
Chelle Turingan is a Filipinx-Canadian filmmaker and video journalist based in Toronto, Ontario. They are a National Magazine Award-winning editor and cinematographer and their work has been featured in publications including Maclean's, Chatelaine, Today's Parent, and on Sportsnet. Small Town Pride is their first film.
Prefer to watch the podcast?
---
Where to Watch Small Town Pride
Follow Small Town Pride
Small Town Pride Website | Instagram | Facebook
Trailers
https://youtu.be/rQtP6ur\_LYY