How to Love Your Body as a Gay Man – LOP049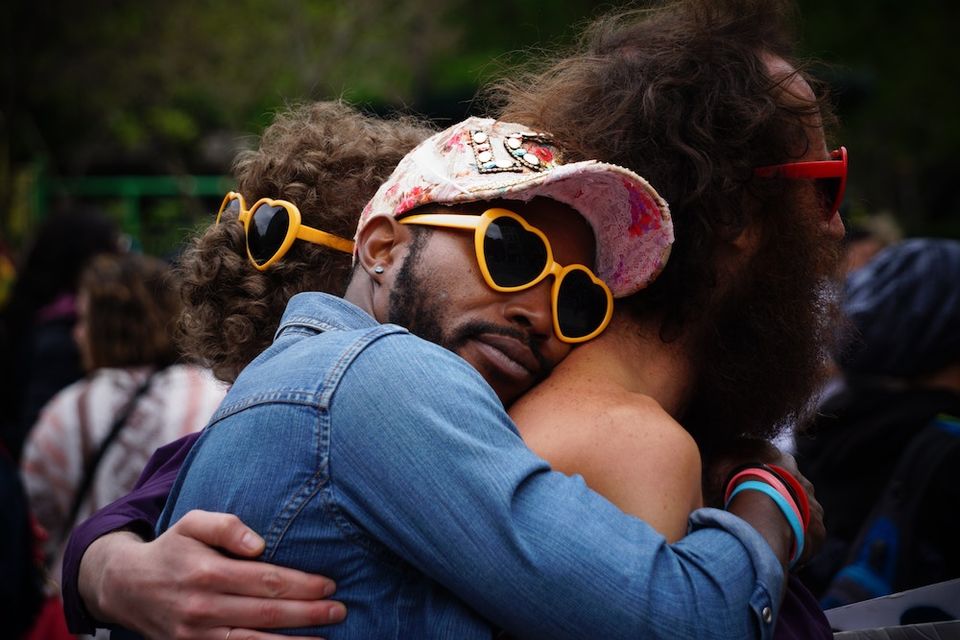 Think Differently with Healthier Thoughts
Many gay men, myself included, have at some point tried to improve their physical appearance to attract other men. They have felt that, in order to be accepted, they needed to change their body to fit certain norms and the expectations of others.
On one level there's nothing wrong with choosing to change the shape of your body. Taking good care of your body is a positive aspect of well-being. Maintaining your physical health improves longevity, helps control stress, improves sleep quality, and so on.
But if the only way you feel you can belong to the "larger gay male community", and to "compete" for sex and love is to change your body to fit social norms, what then?
Over the weekend I finished writing a new and free book called, 7 Beneath-the-Skin Thoughts For Gay Men to Love Their Body. In the book I offer new ways of thinking to help gay men re-frame external reasons to change their body shape, or to conform to norms.
These new ways of thinking are designed to work together (and to reinforce each other), to help you come from a place of self-esteem and self-worth about your body, and to connect with what's most important to you (your core values) as the reason for wanting and choosing to take action on improving your physical health.
Thought #1: Your Body Is Not Who You Are.
Your body is only a physical shell. Most of us know as a fact that the more that you care for your body, the better your health and longevity. But your body is not your consciousness, your self-esteem, or your feelings. Your body is NOT your self-worth.
We are not our problems.
When you step back and look at yourself as a reflection of your thoughts, all you see is the physical manifestation of your body. This includes the clothes you're wearing and whatever environment you see around you. But none of that physical reality is who you are.
In the gay male community an emphasis is placed on certain body types to gain entry or to fit into sub-groups. There are twinks, twunks, muscle boys/men, bears, otters, leather men, dancers and athletes, and so on. Then there's smooth vs. hairy, and young v.s old.
There is no accounting for taste, but many men feel excluded if they only use their body as a point of attraction, or a way to search for a mate using categories on Grindr, Scruff, or other "dating" apps. I will come back to the issue of attraction in a later "thought".
The New Way of Thinking
Your physical body is a manifestation of your thoughts and actions. Your body is a product of your own creativity.
Download your free copy of my latest book, 7 Beneath-the-Skin Thoughts For Gay Men to Love Their Body.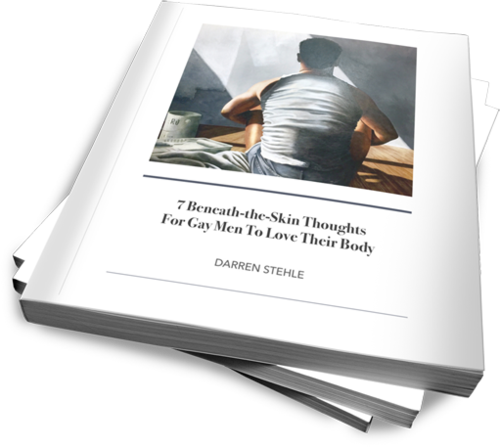 Living OUT theme music: Summer by Bensound.com. Photo by Dimitar Belchev.